The Blagrave Trust is delighted to announce the appointment of our new CEO, Eli Manderson Evans!
Eli will be joining the team at the end of May, and Jo will formally end her time with Blagrave on the 16th June after they have some time for handover.
"We are hugely excited that Eli will be leading Blagrave through this next, exciting phase. Eli brings an incredible wealth of skills and experience to the role, I and all the Trustees are very excited to be working with Eli to build on Jo's incredible legacy and to lead our work taking forward Blagrave's crucial mission." – Peter Babudu, Chair of Blagrave Trust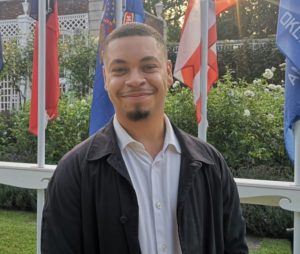 Eli is passionate about all things social justice and is excited to join the Blagrave Trust to further our work to empower young people to create the change they want to see in the world.  He joins us from Ten Years' Time where he was the Head of Social Justice and led research to address systemic challenges in society and philanthropy and consulted funders to centre the needs and voices of the communities they sought to support. Eli is a proud northerner who now makes London his home.