We fund
Youth organisations.
Young people directly.
Better youth policy.
Investing in youth organisations
Investing in young people directly
Investing in better youth policy
We fund regional organisations that enable young people from Berkshire, Hampshire, Sussex and Wiltshire​ to have their rights and needs met. We prioritise the poorest parts of the region. Alongside this, we fund work on a national level that supports listening and accountability practices within the youth sector, through the Listening Fund.
Regional funding
Our funding invests in youth organisations that make lasting impact in the lives of young people aged 16 and over, in Berkshire, Hampshire, the Isle of Wight, Sussex and Wiltshire. Organisations we fund are driving towards greater accountability to young people in the services they provide. 
We provide unrestricted, long term funding and look for a close mission match with our partners. We do not fund national organisations who want to expand their work locally.
Our priorities are that:
Funding will benefit the young people we are here to serve, especially those from the poorest areas
There is clear evidence of impact for young people
Organisations take an intersectional approach
Young people are demonstrably in support of, or driving, the work
We have two funding programmes:
Small grants: Smaller grants for organisations working in the frontline, often in the poorest parts of the South East region, providing vital support for the young people we seek to serve. We make decisions on these grants monthly.
Partnership grants: Long running, strategic partnerships with youth organisations where there is close alignment with our mission, they create outstanding impact for young people, and there is existing sector influence. These grants are larger. We make decisions on these grants three times a year, in March, July and November.
Both offer unrestricted funding for three years.
Exclusions:
For our regional funding, we only fund charities or registered CIC's and do not fund unconstituted groups or individuals. We fund work with young people in the UK only. We do not fund the promotion of religion or major capital appeals. We prioritise partners who are based in the areas we seek to benefit: Berkshire, Hampshire, Sussex and Wiltshire.
Our regional funding is available on an ongoing basis and you can apply here.
Here is a flavour of some of the work we fund…
Readipop
Readipop works with young people to unlock their creativity and self-expression through music making and performance, offering mentoring and inspiration to hundreds of young people each year in Reading.
Team Domenica
Team Domenica is a unique social enterprise charity offering young people with learning disabilities in Brighton the chance to develop their employability through real time work.
Regional Advisers' Fund
The regional advisers fund is now closed.
Our aim is to allow organisations to share knowledge and support each other on developing the reach of their work with those who are facing the greatest social barriers. 
This funding programme was designed by six young people from across the South East of England who have experience of services: they are Blagrave's regional advisers. They believe that young people should have an equal say in decision making that affects them and see this as a priority in funding too. The funded partners in this programme are working  collaboratively with the other funded organisations and the advisers, sharing ideas and approaches.
A list of the partners funded through the regional advisers fund will be available from January 2023.
The Listening Fund
The Listening Fund is a joint funding initiative which wants to encourage and help organisations to be more accountable to young people. It does this by supporting improvements in listening skills and practice; and by exploring how organisations – including funders – can develop better listening cultures.
The second phase of the Fund launched in 2021 and has three parts:
Partners
Nine of the 22 partners from the Fund's first phase have been funded for another three years. We hope that the additional time and resource will help them to further develop their listening expertise. Each partner has also received funding to share their knowledge and experience with the wider sector.
Advisers
The second phase of The Listening Fund has a panel of 10 young advisers recruited from across England, increasing the Fund's direct accountability to young people and benefitting from their insight into how listening needs to improve. The advisers are involved in all aspects of the Fund's work, including designing and delivering a grant-making programme. 
Learning and Resources
We want the ideas and values behind the Listening Fund to reach far beyond the contributing funders and our partners. Our second phase learning partner – Collective Discovery – is helping to coordinate this work across partners, advisers and funders. What they are learning is posted regularly on The Listening Fund website and discussed at seminars and webinars to which the whole sector is invited.
All resources and further information can be found on The Listening Fund website.
Restart Youth
In 2021, we funded 26 youth organisations across the SE of England to carry out projects that gave decision-making power to young people, particularly young people whose needs had newly emerged due to covid, or were facing social injustice. You can view where, who, and what projects were funded on this map.
Restart Youth was shaped by six advisers made up of young people from the region who brought their lived experience of services. They set the priorities and designed the funding strategy. All grant-making decisions were made together. 
The fund was made possible due to funding awarded to us by the National Lottery Community Fund in response to the Covid-19 crisis. The funded activity has now come to an end, but you can read the summary of our key learning from 2021 here or the more detailed learning reports here.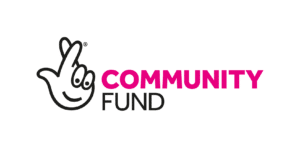 The Restart Youth fund has now come to an end.
Please click here to be notified about future regional funding programmes. 
We fund young people directly,
supporting them to create the change they want to see. We prioritise young people who are emergent and have lived experience of the injustices they are trying to change, supporting youth led collectives, social enterprises and CICs across England.
We define emergent young people as those who have some experience in doing work for social justice, but still need financial and other forms of support to develop their work and ideas.
Challenge and Change
History illuminates the capacity and courage of young people to drive change, but for too long their ideas have been restricted or constrained.  Power is often held by adult-led initiatives that end up speaking on their behalf or controlling or leading their ideas. This fund exists to change that and move power and resources to young people.
In 2020 amazing young minds and hearts made the vision for this fund possible, and its future will be guided by their knowledge, wisdom, and insights. 
The original pilot fund was co-created by three Challenge and Change Advisers, Blagrave, and the Centre for Knowledge Equity. With funding from the Ellis Campbell Charitable Foundation and ZING. To learn more about the pilot, our key lessons, and a deeper dive into the design and delivery of the Fund, please read our report: Building a Youth-Led Fund: Learning and insights from the Challenge and Change Fund and/or watch our learning event.
In 2022, the fund has been designed by seven incredible advisers: two from the initial team and a further five who were partners in the first round of the Challenge and Change fund. Together with Blagrave staff, they have shared insights from their own experiences to further develop the design of the programme and will be making the final funding decisions. This year we are looking to fund another 30 young lived experience leaders with up to £10,000, from individuals to collectives, tackling a wide range of social issues to challenge social injustice. We are committed to running and growing this fund for the next three years.
Applications for Challenge and Change closed on Monday 16th May at 5pm.
We are currently shortlisting applications with our team of advisers.
Please click here to be notified about potential funding opportunities in the future.
The Opportunity Fund
In partnership with Paul Hamlyn Foundation, the Opportunity Fund exists to support young people's passion, ideas and expertise for social change alongside their need to earn a living. It is currently in it's pilot phase, running from March 2020 to October 2022, working with 2 cohorts, and a total of 25 young people aged 18-25. These young people were recruited by Peer Power and Launch it, with recruitment of the second cohort being supported by members of cohort one. Through providing young people with a stable income, networks and support over a longer period of time, the pilot aims to test a new model to enable young people who would not normally have access to funding or networks to advance their social enterprise and campaigning goals, whilst also accessing support.
The Opportunity Fund wouldn't be possible without the incredible work of our learning partner Inspire Chilli and agent organisations, Launch It! and Peer Power, who work directly with the Opportunity Fund participants to offer support and guidance throughout and beyond their 18 months on the programme.
The participants on the Opportunity Fund have been working on a wide range of interest areas, including mental health support, knowing the law and your rights, confidence support for young women and much more!
Applications for the Opportunity Fund are currently closed.
Please click here to be notified about potential funding opportunities in the future.
We fund work that aims for better youth policy outcomes
and is directly informed by young people's experiences of systemic disadvantage.
We define 'policy' broadly: impact in this work is influencing government funding decisions, guidance, consultation outcomes, position papers or statements of intent; party manifestoes; or any legislative process. Policy work could be national or local in remit: we are particularly interested in work to influence decision-making in local authorities and policy-focused organisations that are experimenting with radical ways of working alongside young people.
Through our policy work we aim to support young people to engage and be heard in the systems that shape their lives, in a in a pragmatic but impactful way.
Funding young people in policy-making
In spring 2022, we agreed nine new partnerships with organisations leading the way in supporting young people to be a part of the policy making process on issues that have affected their lives.
These organisations are:
These organisations will be working with each other, with ourselves and with a learning partner, Common Vision, to strengthen their work and share knowledge across the youth sector and policy-making spheres about how to most effectively and impactfully work with young people as part of the policy making process. We will be linking to Common Vision's findings and learning resources from this page throughout 2022 and 2023.
Please click here to be notified about future policy funding programmes. 
Funding youth policy and advocacy
Given our overriding aim of policy better serving young people we still see a place for funding work that supports policy professionals to monitor the legislative landscape and mobilise the sector around imminent changes that would be detrimental to young people.
This is particularly likely to be relevant for rapidly evolving sectors that are concerned with young people facing the most extreme challenges or new or developing areas of policy attention: where urgent policy work is required that doesn't allow for longer-term youth engagement and leadership work. So, alongside supporting young people to have their voice heard in policy creation, we will also continue to fund organisations that campaign for policy change and better outcomes on behalf of young people.
We currently have £100,000 per year allocated for organisations that campaign for policy change at a local or national level, with and on behalf of the most marginalised young people. Where the whole organisation exists for this purpose we will offer longer term unrestricted funding, and we are open to project funding for particular initiatives led by organisations with a more general remit.
Applications are currently closed for our policy funding.
Please click here to be notified about future policy funding programmes. 
Here is a flavour of some of the work we fund…
Children England
Children England works with over 20 young people on a long-term basis to reimagine the welfare state with children at the heart and campaigning to make that a reality.
Just for Kids Law
Just for Kids Law supports children and young people with a unique holistic casework model that helps them to overcome the problems they face and use evidence from their practice to campaign for wider reform.
UK Democracy Fund
We are a contributing funder to the UK Democracy Fund. This is a pooled fund aiming to increase democratic participation and engagement of under-represented groups, particularly young people.