Three years ago, I began my term as Chair of Blagrave Trust. It has been an incredible experience helping to advance Blagrave's mission, and I'm proud of what we've accomplished during my time as Chair. As my term comes to an end, I want to share the journey that led me to Blagrave, the three major accomplishments I'm most proud of, and parting advice for the next Chair.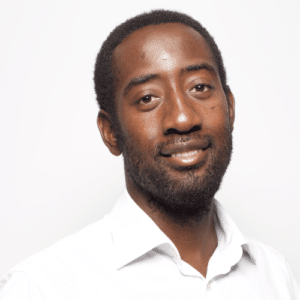 My path to Blagrave began over a decade ago when I started working with charities and foundations. While trying to help them improve their impact, I grew frustrated with how most foundations function. They felt disconnected from the root causes of social issues and disempowering to affected communities. I expressed this concern in conversations with foundation CEOs, who acknowledged the sector's limitations. This led me to Blagrave, one of the few foundations trying to do things differently. During the interview process, I was candid about my perspectives on foundations and ideas for the role. For reasons still somewhat unclear to me, Blagrave offered me the position of Chair.
At the time, Blagrave's longstanding Chair was retiring after nearly 30 years. As the new Chair, I aimed to ensure responsible management of Blagrave's resources, increase youth leadership, and build a strong team and board.
First, I prioritized responsible investment of Blagrave's funds. Within months of starting, I met with Blagrave's asset managers and the board voted to move a third of funds to a more responsible manager. We then collaborated with other foundations on an "ESG Olympics" to select a more values-aligned responsible investment manager.
Second, I backed Blagrave's goal of youth-led change. This included reconstituting the board so that half the members were under 25 and creating a fund for youth to direct resources toward issues affecting them (Challenge and Change). Though controversial, these steps aligned with Blagrave's mission of empowering marginalized groups.
Finally, I focused on team and board development to sustain Blagrave's work. We recruited additional staff and trustees representing the communities we serve. These additions have complemented our excellent longstanding team and brought valuable perspectives, as well as a reinvigorated commitment to Blagrave's mission.
While still more progress is needed, I'm proud of what we've accomplished. My advice to the next Chair is: determine what you and the organization stand for, then relentlessly stand for it. Though the role of Chair is challenging, staying focused on the fundamentals of the mission makes the hard work worthwhile.
After three years, I've decided to step down as Chair to make room for new leadership. I know that under Segun Olowookere, my passionate and committed successor, Blagrave will continue its important work. Though no longer Chair, I look forward to seeing Blagrave's impact grow in the years ahead.